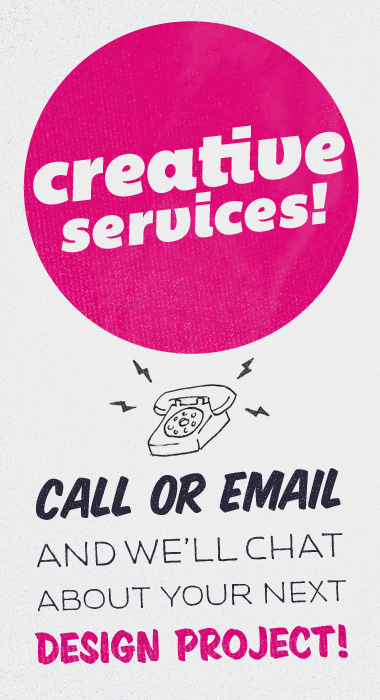 Graphic and Layout Design
Our in-house designers are available to help you find visual solutions to represent your business and meet your printing needs. These solutions include logo design, color options, and the layout of your complete collateral package. We offer design and layout work in conjunction with our printing services or our designers can help you with your design needs alone. We provide artwork that allows us to produce quality print products that fit your budget. We look forward to helping you create your look.
File Prep and Submission
We prefer press ready PDFs, but also support most native file formats including the Adobe suite and Microsoft Office. Submit files here, by email, or call us to arrange a customized file transfer.
We favor documents using CMYK color. Files that are not submitted in CMYK may shift color when processed to a CMYK print. We do not guarantee color accuracy in conversions from RGB or Pantone Colors to a CMYK color process.
We prefer artwork with a resolution of 300 DPI to print a crisp and clean image. Images with a lower DPI may print fuzzy, distorted or pixelated.
If your job contains images that will print to the edge of the paper your file must contain bleeds. Click here to learn more about bleeds.
***If customer supplied artwork requires significant design or layout adjustments, additional charges will apply.